Why do people choose heating sticks over cigarettes?
For about 10 years now, mankind has had at its disposal a relatively new technology: heating sticks for smoking. As we know, the main problem with cigarettes, which everybody is used to consuming, is the unpleasant smell and harmful substances emitted during combustion. Therefore, the decision to eliminate combustion itself from the smoking process seems quite logical. Heat not burn technology was invented, which means that a tobacco stick is heated but not lit, this eliminates the strong smell of cigarettes and the negative effects of harmful substances from combustion.
Heets sticks are far from perfect and need an alternative
The most popular product at the moment is Heets from Iqos, but the standards that underpin the creation of these sticks fail to satisfy many people, so new versions of alternative sticks are constantly being created.
Heets users have noted several drawbacks:
Weak design
Unpleasant taste
Contamination of the device
Headaches from smoking
All of these problems lead to mass dissatisfaction from people, but it's hard for such a large company to refocus on modern needs, so we found an alternative in the less popular but much better quality Genmist sticks.
Very often filters break when sticks are inserted. Sticks often get stuck in a smoking device.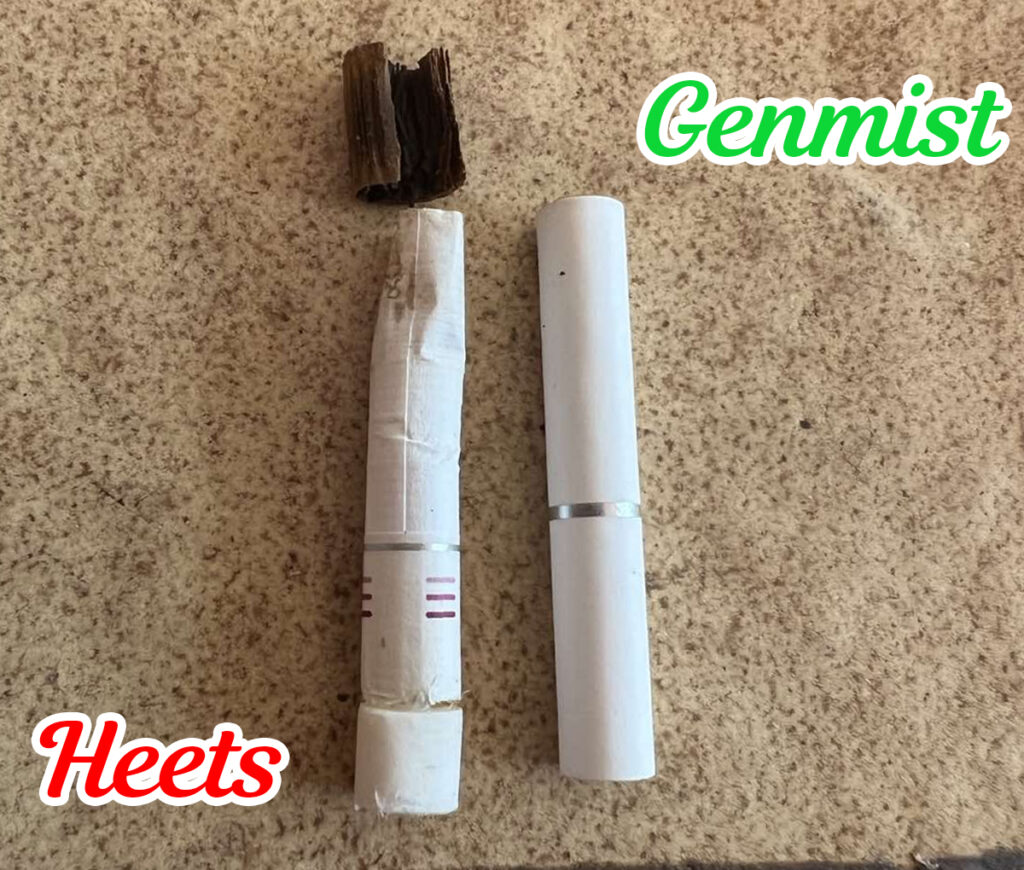 Genmist sticks and their advantage over Heets
This product has all the advantages of the familiar Heets, but without the disadvantages of the Heets:
The Genmist sticks are strong, do not break when you use them, and have a wider diameter which allows you to sit more snugly in the device.
The sticks do not contain tobacco or its harmful effects
Genmist sticks are based on a natural tea harvested from the mountains.
Variations with and without nicotine can help you gradually get rid of smoking if that's your goal.
We have unusual flavors to try: butter light, with a delicate butter flavor, yellow blast – a lemon flavor with a menthol capsule that can intensify the taste of coffee.
Where can I buy heat sticks for smoking in Germany and Europe?
Slavdem.de is the official distributor of these products in Europe and we are based in Germany, which allows for quick delivery. In our online catalog, you can find a wide range of Genmist sticks. The website offers flexible payment methods and a system of discounts for regular customers. You can start saving a lot on your smoking costs if you switch to our products.
We welcome every new customer to our online heat stick shop. We recommend that you start your introduction to the product here.